Back to the Learning Academy.
The Canadian Dark Market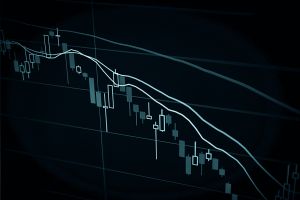 Traditionally, dark pools are used by large institutional investors to prevent revealing their investment strategies and to minimize market impact. Yet some issuers have reservations about the dark market. Doubt may stem from the lack of transparency and a vague understanding of dark pool motives. In reality, issuers have nothing to fear when it comes to the dark market; in fact, there are many benefits from dark pool trading in today's environment.
The Canadian equities dark market represents approximately 7% of the overall market and this number is expected to grow in the future; hence the importance for issuers to be aware and to understand dark pool trading. Currently, there are six dark markets in Canada including TSX (TSX DRK™), NASDAQ (CXD), Instinet Canada Cross Limited (ICX), Liquidnet Canada (LQN), MATCH Now (MN) and NEO Dark (NEO-D). When routing orders to a dark pool, market participants consider execution quality, liquidity, trading fees, price improvement, functionality, and venue analysis.
Investor Motives
The primary motive for placing orders within dark pools is to manage information leakage. Dark pools allow institutional investors to make large trades without displaying their intentions. In turn, this allows them to find counterparties for their stock without affecting the market price. The absence of pre-trade information lowers volatility on stock prices, while improving the depth of liquidity in the market and providing best price execution.
For instance, if a broker placed a large limit order in a lit market, other investors' knowledge of the order itself would most likely affect the pricing of the stock before the seller could find enough buyers. If this same order was placed in a dark pool, the market would not have knowledge of a potential trade. The absence of information about a large order can prevent the stock price from reacting to the order.
In order for a retail-sized market order to execute on a dark venue, it must achieve price improvement over the lit market, as per UMIR requirements. Dark orders in Canada don't have any pricing attached to them, rather only size and intention (buy or sell). The pricing of trades executed in the dark market is bound by the existing range in the lit market. This results in smaller spreads and better prices for buyers and sellers.
Understanding your Trading
While dark pools seem like a black box, in actuality post-trade data is available about the trades on the dark market facilities. As seen below, TSX InfoSuiteⓇ can provide information on dark trades. When using TSX InfoSuite modules, it's important to add the ":CC" syntax after your symbol for a Canadian Consolidated view to capture the entire market, including dark pools.
Additionally, the Company Services team at TMX offers a complimentary Growth Accelerator Education Program for all listed issuers. The one-on-one Growth Accelerator module on trading will provide you with a better understanding of mechanics and motivations of trading in Canada, as well as an expert at your disposal to answer any questions around trading you may have.
Contact issuer.services@tmx.com to arrange a TSX InfoSuite demo or a Growth Accelerator session on understanding your trading. For more technical information on dark pools, read Shedding Light On The Dark Canadian Market by Peter Coffey, Head of TSX DRK Trading at TMX Group.

Regional Quote Montage - this TSX InfoSuite module provides intra-day information and a breakdown of the consolidated volumes of trades across all marketplaces. Information provided includes the bid and ask price (for lit markets only), the change and volume, the open, highs and lows and the venue on which the trade occurred.

Time & Sales - this TSX InfoSuite module provides you with a record of trades. Information provided includes the time of sale, the price, the size and the market on which the trade occurred.
Copyright © 2021 TSX Inc. All rights reserved. Do not copy, distribute, sell or modify this document without TSX Inc.'s prior written consent. This information is provided for information purposes only. Neither TMX Group Limited nor any of its affiliated companies guarantees the completeness of the information contained in this publication, and we are not responsible for any errors or omissions in or your use of, or reliance on, the information. This publication is not intended to provide legal, accounting, tax, investment, financial or other advice and should not be relied upon for such advice. The information provided is not an invitation to purchase securities listed on Toronto Stock Exchange and/or TSX Venture Exchange. TMX Group and its affiliated companies do not endorse or recommend any securities referenced in this publication. Infosuite, The Future is Yours to See., TMX, the TMX design, Toronto Stock Exchange, TSX, TSX DRK, TSX Venture Exchange, TSXV and Voir le futur. Réaliser l'avenir. are the trademarks of TSX Inc.