Back to the Learning Academy.
Index Inclusion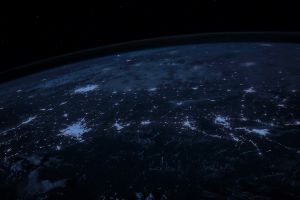 The benefits of a stock being included into an index have long been discussed and analyzed. Empirical evidence shows an increase in share price when a company is added to an index. So prevalent that a term has been created for stock price appreciation related to the S&P 500Ⓡ - the "S&P Phenomenon". Although share appreciation is typically short-lived, index inclusion usually increases a company's general investment appeal. As such, listed companies and IR teams should understand the process and the potential benefits.
Originally, indices were developed as a gauge of market performance. However, over time they have taken a larger role in the investment ecosystem. Institutional investors track indices by investing in their constituents. This portfolio management strategy has had a profound impact on the rise of index-linked financial products, evidenced by the head-spinning growth of Exchange Traded Funds (ETFs), which hit a record $9.1 trillion1 in global assets last year. That level of fund flow can't be ignored.
The Premier Indicator of Canadian Equity Markets since 1977
The S&P/TSX Composite Index* covers about 95% of the Canadian equities markets and is the primary gauge for Canadian-based, TSX-listed companies.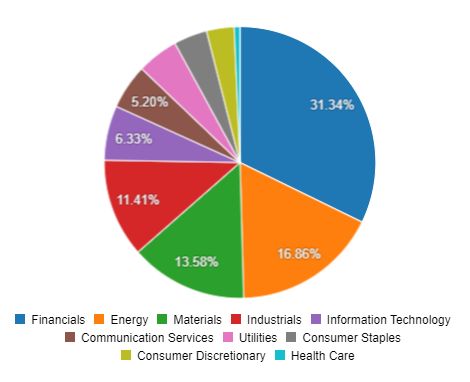 S&P/TSX Composite Index Sector Weightings as of April 11th 2022
Domicile, Size, and Liquidity
To be included into the S&P/TSX Composite Index, you must be domiciled in Canada, be of a certain size, and have traded a certain amount of shares over a period of time. The criteria below2 is simplified, for more details, please see S&P's most recent methodology here.
Incorporated in Canada;
Minimum weight of: 0.04% of the index and $1 Volume Weighted Average Price ("VWAP") over the past three months including the last 10 days prior to the rebalance; and
Float turnover of 0.50 (shares traded in past 12 months/shares outstanding at end of period). For dual-listed stocks, liquidity must also be at least 0.25 when using Canadian volume only. For stocks with less than 12 months of trading history, the liquidity thresholds are applied to the available trading history.
The S&P/TSX Composite Index is rebalanced quarterly - effective after the close following the third Friday in March, June, September, December. Below are the criteria3 required to maintain inclusion in the Index.
Minimum weight of 0.025% of the index; and
VWAP of $1 over the previous three months.
If you are deleted from the S&P/TSX Composite Index, you are only eligible for reinclusion following 12 months from the date of deletion.
Inclusion into the S&P/TSX Composite Index also brings addition into industry-specific sub-indices. These indices are based on the Global Industry Classification Standard ("GICS"), developed by S&P and MSCI - two of the major index providers. You can find the methodology of these standards here. If you feel a change is warranted because your business has materially changed, you can request a change in your GICS by contacting S&P at: support.datafeed.mi@spglobal.com. Typically, they will ask for support material showing the majority of your revenues being generated from the industry you wish to change to.
Other Indices and Resources
If you don't qualify for the S&P/TSX Composite Index, there are other indices you may be included in. For TSX Venture Exchange-listed companies, there is the S&P/TSX Venture Composite Index* which has a smaller average market capitalization ($120MM). There is also the S&P/TSX SmallCap Index*, for smaller companies on TSX. Details on all S&P/TSX Indices, their constituents, and methodology can be found here.
TSX InfoSuiteⓇ: The Market Research tab in InfoSuite can show you index quotes and index constituents. The Total Return Performance Calculator can compare individual stock performance versus an index over a period of time and indexed to 100 with an ability to export, copy, save or print for use in mandatory disclosure documents like your management information circular.
S&P Dow Jones Indices: Information on indices by category and region.
---
Sources:
1 Wursthorn, M. (2021, August 12), Global ETF Assets Hit $9 Trillion. The Wall Street Journal.
https://www.wsj.com/articles/global-etf-assets-hit-9-trillion-11628769548
2 S&P Dow Jones Indices, "S&P/TSX Canadian Indices Methodology", March 2022
3 Ibid.
Copyright © 2022 TSX Inc. All rights reserved. Do not copy, distribute, sell or modify this document without TSX Inc.'s prior written consent. This information is provided for information purposes only. Neither TMX Group Limited nor any of its affiliated companies guarantees the completeness of the information contained in this publication, and we are not responsible for any errors or omissions in or your use of, or reliance on, the information. This publication is not intended to provide legal, accounting, tax, investment, financial or other advice and should not be relied upon for such advice. The information provided is not an invitation to purchase securities listed on Toronto Stock Exchange and/or TSX Venture Exchange. TMX Group and its affiliated companies do not endorse or recommend any securities referenced in this publication. Infosuite, The Future is Yours to See., TMX, the TMX design, TMX Group, Toronto Stock Exchange, TSX, TSX Venture Exchange, TSXV and Voir le futur. Réaliser l'avenir. are the trademarks of TSX Inc.
*The S&P/TSX Composite Index, S&P/TSX Venture Composite Index, and S&P/TSX SmallCap Index (the "Indices") are the products of S&P Dow Jones Indices LLC or its affiliates ("SPDJI") and TSX Inc. ("TSX"). Standard & Poor's® and S&P® are registered trademarks of Standard & Poor's Financial Services LLC ("S&P"); Dow Jones® is a registered trademark of Dow Jones Trademark Holdings LLC ("Dow Jones"); and TSX® is a registered trademark of TSX. SPDJI, Dow Jones, S&P, their respective affiliates and TSX do not sponsor, endorse, sell or promote any products based on the Indices and none of such parties make any representation regarding the advisability of investing in such product(s) nor do they have any liability for any errors, omissions or interruptions of the Indices or any data related thereto.