The Contributor Centre

Allard Hall
1822 E Mall
Vancouver, BC, V6T 1Z1
https://ccli.ubc.ca
Sonia Li Trottier
trottier@allard.ubc.ca
Canada Climate Law Initiative
The Canada Climate Law Initiative (CCLI) is Canada's climate governance knowledge mobilization and policy hub. Through our Climate Governance Experts program, we offer free and confidential board education sessions on climate risk and governance. Our team comprises some of Canada's leading legal academics and practitioners. Our presentations are based on our extensive legal research. They include the latest trends in climate risk and disclosure, the legal duties of directors and fiduciaries, as well as insights on how to govern with confidence in the transition to a net-zero economy. CCLI brings together knowledge, leading practice, and trusted insights to advise Canadian businesses and governments on how to respond to today's urgent climate impacts through climate governance.

10 299 Marquette
Montreal, Quebec, H2C 3E4
https://www.clearsum.com
Cedric B. Robert
cbrobert@clearsum.com
833-582-5327
Clearsum
Clearsum is a key Canadian business management and strategy advisory firm. Specialized in scenario planning and analysis in the context of climate change, and leveraging a data-driven approach, Clearsum advisors help public and private organizations build resilience to future climate-related threats, realize the full potential of climate-driven opportunities, improve corporate performance and embed sustainability at the core of strategy. Building on years of proven experience in business, strategy, environment, finance and policy, Clearsum advisors apply their expertise in scenario planning and analysis using a variety of frameworks, including the Task Force on Climate-Related Financial Disclosures (TCFD). Clearsum can also provide customized early warning signal monitoring and tracking, and seamless integration into enterprise risk management registers and monitoring systems. As a result of our industry-leading, science-based and data-driven strategy services, our clients improve their risk-adjusted return while increasing their societal value.

99 Water Street 6th Floor
Boston, MA 02111
https://www.ceres.org/
Peter Ellsworth
ellsworth@ceres.org
781 929-8502
Ceres
Ceres is a sustainability nonprofit organization working with the most influential investors and companies to build leadership and drive solutions throughout the economy. Through powerful networks and advocacy, Ceres tackles the world's biggest sustainability challenges, including the climate crisis, water scarcity and pollution, and inequitable workplaces. Our mission: Ceres is transforming the economy to build a sustainable future for people and the planet.

147 Spadina Ave, Suite 207
Toronto, Ontario, M5V 2L7
http://corporateknights.com
research@corporateknights.com
416-203-4674 (ext. 231)
Corporate Knights
Corporate Knights is a media and investment research company that produces rankings and financial product ratings based on sustainability performance. Corporate Knights also acts as Secretariat to the Council for Clean Capitalism, a group of CEOs from leading Canadian companies dedicated to advancing a more sustainable economy. The company's media division publishes Corporate Knights Magazine, the world's largest-circulating publication focused on responsible business. Recently named Magazine of the Year by the National Magazine Awards Foundation of Canada, Corporate Knights Magazine is printed quarterly and has a print circulation of 147,750 reaching 443,250 readers some of the world's most influential business and political decision-makers as an insert in Canada's Globe and Mail and the Washington Post in the United States.

277 Wellington St W
Toronto, Ontario, M5V 3H2
https://www.cpacanada.ca
Rosemary McGuire
rmcguire@cpacanada.ca
800-268-3793
CPA Canada
Chartered Professional Accountants of Canada (CPA Canada) represents the Canadian accounting profession, both nationally and internationally. Operating in the highly complex and global accounting ecosystem, CPA Canada is a convener, facilitator, contributor and disseminator of information that advances the profession. The organization works closely with the provincial, territorial and Bermudan CPA bodies to champion best practices that benefit business and society. With more than 217,000 members, CPA Canada is one of the largest national accounting bodies in the world. The organization supports the setting of accounting, auditing and assurance standards, advocates for economic and social development in the public interest, and develops leading-edge thought leadership, research, guidance and educational programs.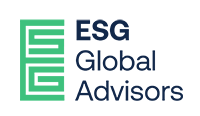 First Canadian Place
100 King Street West Suite 5600
Toronto, ON M5X 1C9
http://www.esgglobaladvisors.com
Judy Cotte
judy@esgglobaladvisors.com
647-264-0463
ESG Global Advisors
ESG Global Advisors bridges the gap between companies and investors on environmental, social and governance (ESG) factors. A multi-disciplinary team with significant investor and corporate experience, we are uniquely positioned to offer expert advice to companies and investors on material ESG factors that drive long-term value, including climate change. We assist companies and boards of directors with:
Understanding how investors integrate ESG factors into investment processes and stewardship
Developing strategies for managing material ESG factors to generate superior long-term value
Developing approaches to ESG-related disclosure and engagement with shareholders
We also assist institutional investors and other capital market participants in integrating ESG factors into the investment process by:
Educating investment teams on the value of ESG integration
Developing custom frameworks to integrate ESG factors across asset classes
Enhancing stewardship strategies, including engagement, proxy voting and reporting processes

1255 Bay Street, Suite 801
Toronto, Ontario, M5R 2A9
https://manifestclimate.com
Laura Zizzo
hello@manifestclimate.com
877-762-6433
Manifest Climate
Faced with a changing climate, the world is transitioning to a low-carbon, more resilient economy. For businesses, this means unprecedented pressure to govern and disclose climate-related risks and opportunities. Manifest Climate helps the world's leading businesses navigate the risks and opportunities of climate change. We uncover the insights needed to respond to climate pressure and find climate confidence. We provide insights to identify, assess, and manage climate change within organizations. From foundational learning, governance & disclosure to future scenario planning, our insights help business leaders take action towards climate resilience wherever they are on their climate journey.
7 Shannon St.
Toronto, ON M6J 2E6
https://www.marketintelworks.com
Gina Pappano
Gina.pappano@
marketintelworks.com
416-567-7192
MarketIntelWorks
MarketIntelWorks Inc. is a data research and analytics firm with a focus on gender diversity on Boards and on Executive Management Teams of TSX listed companies.
We translate research and data into market intelligence to drive competitive advantage, strategy, policy changes, governance, public relations, marketing, recruiting and business development. We believe that "without data, you are not accountable and cannot measure progress" (G7 Gender Equality Advisory Council, 2018).
In an effort to improve gender diversity on Boards and on Executive Management Teams, MarketIntelWorks has created On The Board which tracks all companies on TSX and their Board Members and Executive Management Teams by gender, sector, board tenure, index membership, size of company, region, listing date, type of listing, plus more. We provide the definitive market intel tool to clients with a twice-yearly status report on gender parity on Boards and Executive Teams.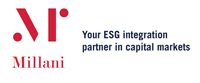 550 Chemin du Golf, Suite 250
Montreal, Quebec, H3E 1A8
https://www.millani.ca
Milla Craig
info@millani.ca
514-507-8010 (ext.101)
Millani
Over the past 12 years, Millani has become the partner of choice for institutional investors, both asset owners and managers. By providing advisory services on integrating material ESG issues into their investment strategies and decision-making processes, we help our clients reduce risks, increase returns, and create value. Millani is also leveraging this expertise and its experience in sustainability consulting to help reporting issuers improve their ESG disclosure to investors and optimize their market value.

5 Hazelton Avenue, Suite 200
Toronto, ON M5R 2E1
https://www.quinnandpartners.com/
Francisca Quinn
info@quinnandpartners.com
416-477-2275
Quinn & Partners
Quinn & Partners is a leading management consultancy specializing in corporate sustainability, sustainable finance and responsible investment practices. Our vision is to be our clients' trusted advisor in all matters relating to sustainability and ESG. Our mission is to advance sustainability integration in business and capital markets. We believe that integrating sustainability enhances reputation, manages risks, realizes efficiencies, creates business innovation and ultimately contributes to more resilient, future-oriented businesses. Sustainability is a catalyst for positive change. This is how sustainability creates shareholder value. Our team supports:
- Public and private companies to embed sustainability and ESG practices into their businesses. We offer a full suite of advisory services to help our companies excel from developing sustainability strategies through to implementation, measurement and reporting
- Institutional investors to implement responsible investment, stewardship and sustainable investing. We work with asset owners and managers to integrate ESG into the investment process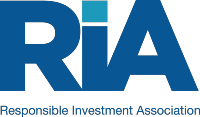 111 Peter Street, Suite 700
Toronto, Ontario, M5V 2H1
https://riaconference.ca/
Muska Ulhaq
muska@riacanada.ca
416-461-6042
Responsible Investment Association (RIA)
The Responsible Investment Association (RIA) is Canada's industry association for responsible investment (RI). RIA is a nonprofit, membership-based organization with a mandate to drive the adoption of responsible investing in Canada's institutional and retail markets. RIA Members include asset managers, asset owners, advisors, and service providers who believe incorporating environmental, social and governance (ESG) factors into investment decisions can provide superior risk-adjusted returns and positive societal impact.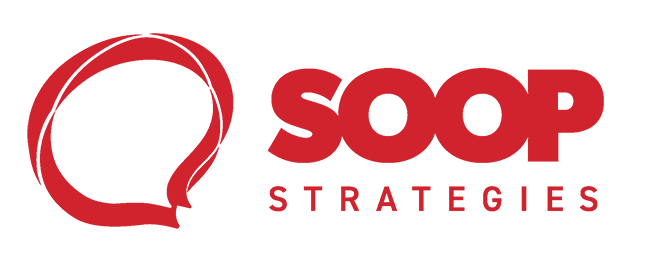 12 Cranfield Road, Suite 220
Toronto, Ontario, M4B 3G8
https://www.soopstrategies.com
Sabrina Dias
sdias@soopstrategies.com
416-669-8436
SOOP Strategies
SOOP Strategies delivers intelligent sustainability performance solutions to companies in the extractive industry. Our work is creating a shift in the industry where our clients are seeing performance results when integrating ESG into their business, through improved scores with ratings agencies, attraction of new investors, and environmental stewardship and societal contribution that is strategic and lasting. Our solutions include sustainability policies and programs that are practical and pragmatic. Our ESG reporting strategies consider the needs of investors and ratings agencies, and our process to produce your report stress tests your current sustainability processes – so you are not reporting just for the sake of reporting.

The Green Link Services Inc.
2541, place Lepailleur, Montréal
H1L 6C3 QC Canada
https://www.thegreenlink.co
Bernard Lebelle
contact@thegreenlink.co
438-409-1789
The Green Link
The Green Link is disrupting the Sustainability Advisory space with active, AI-enhanced international cleantech scan & search, enabling companies to undergo sustainable transformation holistically and seamlessly. Winner of the Jury Revelation Award at Montreal Connect in 2020, The Green Link today provides B2B "Sustainability Software as a Service" (SSaaS) across the world with its holistic methodology & offerings. Maturity Assessment, Strategy Design, Employee Engagement and Tech-scan services help clients enhance their climate engagements and meet their vision and goals. The Green Link's team & network are dedicated to embedding sustainability into all strategic & operational domains of organisations. Email is the preferred method of contact.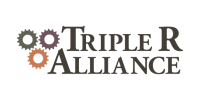 503125 Grey Road 1, Georgian Bluffs
Toronto, ON N0H 2T0
http://tripleralliance.ca
Luc Zandvliet
contact@tripleralliance.ca
519-534-3468
Triple R Alliance
Triple R Alliance is a collective of social performance experts that supports companies in their efforts to ensure positive relations with local community, NGO, and government stakeholders. We work globally with companies and investors, often frontier markets or areas of social and political instability. Our work centres on land-based industries: mining, oil & gas, agroforestry, and renewables.
We take a practical, hands-on approach to optimize social performance in line with international best practice to align with shareholder and societal expectations. At the corporate level, we support companies in their development of systems, standards, and strategies. We also support social risk analysis' and provide due diligence services to companies and investors. At the site level, we focus on ensuring the effectiveness of each company's efforts by conducting social performance assessments, develop and support the implementation of strategies and plans, and by providing coaching and training.